You are here
Back to top
Visible Man: The Life of Henry Dumas (Hardcover)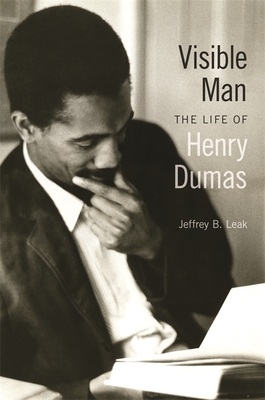 $39.95

Usually Ships in 1-5 Days
Description
---
Henry Dumas (1934-1968) was a writer who did not live to see most of his fiction and poetry in print. A son of Sweet Home, Arkansas, and Harlem, he devoted himself to the creation of a black literary cosmos, one in which black literature and culture were windows into the human condition. While he certainly should be understood in the context of the cultural and political movements of the 1960s--Black Arts, Black Power, and Civil Rights--his writing, and ultimately his life, were filled with ambiguities and contradictions.
Dumas was shot and killed in 1968 in Harlem months before his thirty-fourth birthday by a white transit policeman under circumstances never fully explained. After his death he became a kind of literary legend, but one whose full story was unknown. A devoted cadre of friends and later admirers from the 1970s to the present pushed for the publication of his work. Toni Morrison championed him as "an absolute genius." Amiri Baraka, a writer not quick to praise others, claimed that Dumas produced "actual art, real, man, and stunning." Eugene Redmond and Quincy Troupe heralded Dumas's poetry, short stories, and work as an editor of "little" magazines. With
Visible Man
, Jeffrey B. Leak offers a full examination of both Dumas's life and his creative development. Given unprecedented access to the Dumas archival materials and numerous interviews with family, friends, and writers who knew him in various contexts, Leak opens the door to Dumas's rich and at times frustrating life, giving us a layered portrait of an African American writer and his coming of age during one of the most volatile and transformative decades in American history.
About the Author
---
JEFFREY B. LEAK is an associate professor of English and director of the Center for the Study of the New South at the University of North Carolina-Charlotte. He is the editor of Rac(e)ing to the Right: Selected Essays of George S. Schuyler and the author of Racial Myths and Masculinity in African American Literature.