You are here
Back to top
The Essential Tales of H.P. Lovecraft (Knickerbocker Classics #33) (Paperback)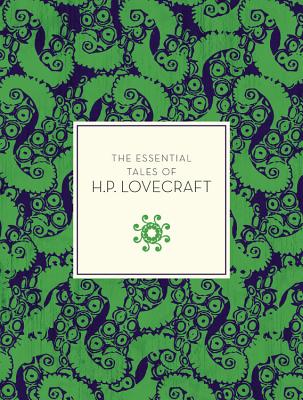 Description
---
Lovecraft's tales of eldritch horror have exploded in modern times. Dive into his macabre world with The Essential Tales of H.P. Lovecraftâ?? if you dare.

The Essential Tales of H.P. Lovecraft collects one of the author's most popular novellas and six of his most famous short stories. There is no better place to begin experiencing the cosmic horror and eldritch tales of Lovecract than in this exquisitely dark collection. 

You will find classics including: 
At the Mountain of Madness 
The Call of Cthulhu
The Shadow Out of Time
The Dunwich Horror
The Colour of Space
The Shadow Over Innsmouth
The Whisperer in the Darkness
These hair-raising tales have inspired generations of authors and filmmakers, including Stephen King, Alan Moore, Guillermo del Toro, and Neil Gaiman. This elegantly designed, clothbound edition features an elastic closure, and a new introduction by Peter Cannon.
The Knickerbocker Classics bring together the essential works of classic authors from around the world in stunning editions to be collected and enjoyed.
About the Author
---
Howard Phillips "H. P." Lovecraft (August 20, 1890–March 15, 1937) was an American author who achieved posthumous fame through his influential works of horror fiction. Virtually unknown and only published in pulp magazines before he died in poverty, he is now widely seen as one of the most significant 20th century authors in his genre.
Peter Cannon is an H. P. Lovecraft scholar and an author of Cthulhu Mythos fiction. He is also a senior reviews editor at Publishers Weekly, where he assigns and edits the mystery and thriller reviews.